This article was first published in Wesley TIDINGS, January 2022.
A Service of Meaning and Purpose
Wesley Methodist Church welcomed Rev Edmund de Souza on 1 August 2017, and now bids him farewell, as he retires after close to 40 years of pastoral service.
Rev Edmund de Souza's conversion story is well known, a colourful one that he has shared many times in his sermons. After encountering God in his youth, he followed God's leading to serve Him, which led him to many meaningful experiences that include attending seminaries and running a drug ministry in Klang, West Malaysia.
After graduating from Trinity Theological College in 1982, Pastor Edmund's first posting as a Member-On-Trial was to Kampong Kapor Methodist Church. Subsequently, he served in Wesley Methodist Church as a young pastor from 1984 to 1988, and thereafter, he took on his first assignment as a Pastor-in-Charge (PIC) at Christ Methodist Church (CMC), where he was for two years before he went on study leave.
He obtained his Masters of Divinity from the Southern Methodist University in Texas in 1992, and following his return to Singapore, was posted to Bedok Methodist Church, where he spent about eight years. He then went on to be PIC of CMC for the next 17 years, which remained his most satisfying posting.
He retired officially at the end of 2016, but came to Wesley the following year under the re-engagement option, and stayed for more than four years. He had also been, for many years, the District Superintendent of District Three, which Wesley Methodist Church is in.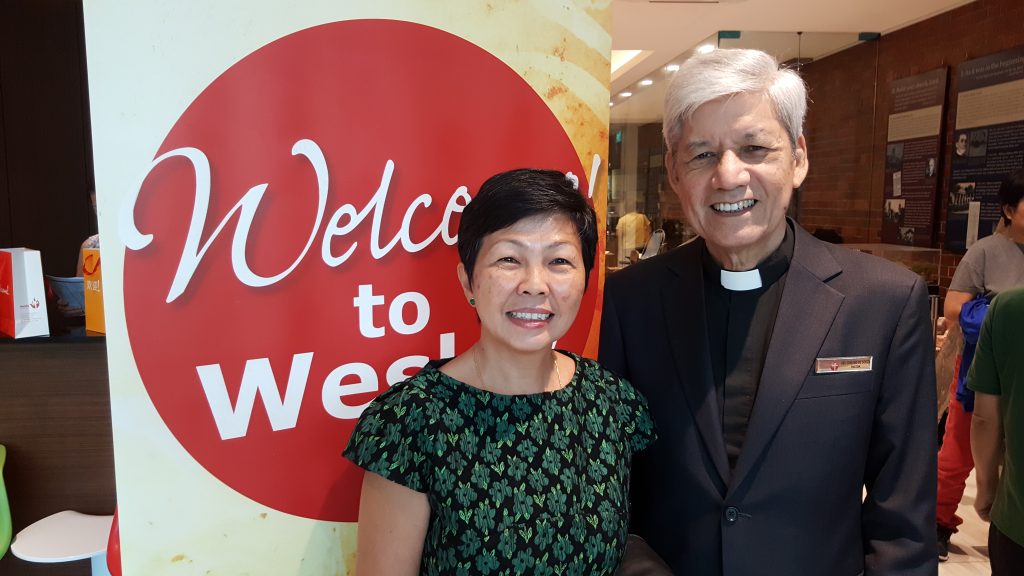 Serving the Lord Tirelessly and Faithfully
Ministries that he has overseen in his long service in the Methodist Church include youth, worship, and pastoral care. Pastor Edmund describes his ministry experience to be pleasant and meaningful with there being a sense of purpose.
"I find it rewarding when I have a sense that what I do has blessed the church and made a difference in lives. It could be through preaching, teaching, counselling or providing leadership in achieving our church vision."
There were, of course, challenges and difficulties along the way. The few occasions when it had been less than satisfying for Pastor Edmund were those where there was a sense of disunity in the church leadership. "It breaks my heart when I see leaders disunited and working behind the scenes for their own agenda."
He shares about another time when he had felt broken, which was during the early season of his pursuit in seeking God for healing. There were a few church members who believed God would heal them, and they experienced God's presence and ministry in their lives. Even though it seemed that God was doing something in their lives, they eventually succumbed to their illnesses — Pastor Edmund even saw one member pass away right before his eyes.
Pastor Edmund sums up his decades-long service as "one very satisfying and fulfilling journey", and he feels blessed in having had the opportunity to serve as a pastor.
Inspiration to Many Younger Pastors
He has few regrets, but if time and resources were up to him to decide, he would like to have been a better leader in leading his teams to be more effective in growing the church. He would also have liked to have been a better and more effective preacher, knowing that this is one ministry that impacts the congregation the most.
With his affable demeanour, good looks and wise leadership, Pastor Edmund has made an indelible impact both at the pulpit and on the people he worked with. His sermons are known to be clear and concise, and crafted for easy understanding. His steadfast commitment and sound guidance have inspired many young pastors and colleagues.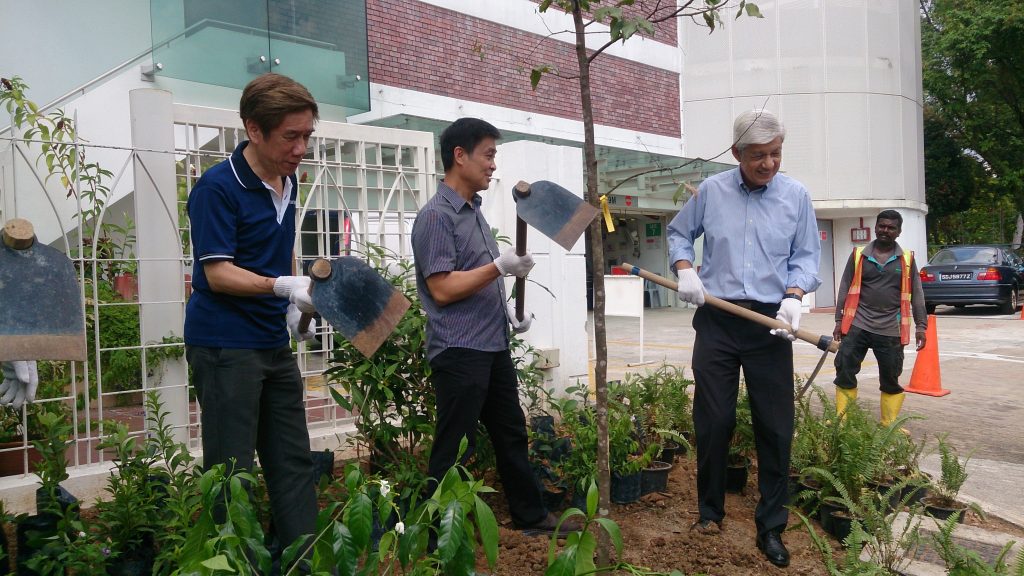 Rev Chia Chin Nam shares this in his tribute to Pastor Edmund, whom he thanked for his "friendship and valuable contributions as a humble leader and mentor":
"What Pastor Ed has taught me is humility in the way he submits to authority, particularly to the PIC. He is a very experienced pastor himself and has served as a PIC for many years in the Methodist Church. Yet he is always supportive of the PIC, Pastor Stanley in the past and now Pastor Raymond. He would gently and wisely provide his views constructively, especially during Pastor-in-Charge's Office (PICO) meetings, never undermining the authority of the PIC. This is a very precious lesson I would hold fast in my heart and live out even as I serve under the authority and leadership of Pastor Raymond."

Rev Chia Chin Nam
A New Chapter in Life
He is looking forward to his new phase of life — describing it as a "break for good" — when he would be fully retired. He hopes to be able to take better care of his health by exercising, especially cycling more regularly, something he had had to sacrifice often when he got busy at work.
One to keep active, he is open to volunteering in meaningful ministries and participating in missions work, when the opportunity arises.
Pastor Edmund's journey is about following God one step at a time, through each open door.
It has resulted in a lifelong service in ministry, one that testifies to faithfulness and purpose, bearing much fruit for the Lord and blessing many in the Church.
---
Wesley TIDINGS wishes Pastor Edmund a blessed retirement with gratitude for His faithful service and the difference he has made in the lives of so many.