The TRAC (Trinity Annual Conference) Healing Service at Wesley Methodist Church on 5 Oct 2022 was a collaboration with the TRAC Healing Ministry*.
The partnership with TRAC Healing Ministry was organised to bring God's healing to anyone who needed healing through prayers, whether physical, spiritual, or emotional.
Members and guests came from churches around Singapore to seek comfort and freedom from their struggles
We were graced with a cool evening after a morning's wet shower.
Pastor-in-charge Rev Raymond Fong began the evening by extending a warm welcome to the congregation and the TRAC team. Pastor Clement and the worship team led a wonderful worship before Pastor Ling Kin Yew shared from Psalm 46:1-3, 10-11.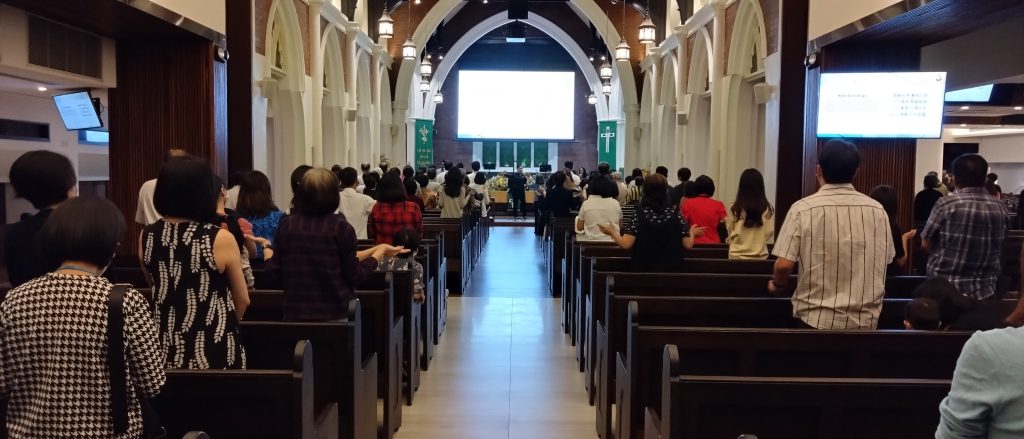 Sermon Message by Pastor Ling
Problems Abound
In Pastor Ling's message, we were reminded that problems abound around us. We constantly face situations at home, at work, in the world — wars, climate changes, tragedies, inflation, etc.
We were told not to fear despite this (Psalm 46:2), for God is our refuge and strength, an ever-present help in trouble (Psalm 46:1).
Psalm 46:11 assures us that the Lord Almighty is with us; the God of Jacob is our fortress.
Presence, Protection & Power of God
Psalm 46:1 & 11 strengthen our faith with the following:
God is ever present
God our refuge and fortress protects us
God is our strength
God's power is with us and embracing a courageous and prayerful heart will remove the anxiety and fear that many problems bring into our life.
Proper Prayer and Posture is needed each time we approach the throne of God
Prayer is not just about talking to God, but also to be still and to hear from Him (Psalm 46:10).
Posture is knowing that God is God. He is exalted. He is greater than us, and greater than our sickness and problems.
After the sermon message, Pastor Ling shared about a family tragedy in the United States in 2005. It involved his father's car and a train, when his parents and sister were on a family holiday abroad.
In the accident, Pastor Ling's father's spinal cord was severed and he was kept alive on a respirator. The medical bills added up to $1 million on account of the helicopter evacuation from the accident site and a private chartered air ambulance back to Singapore. It was a difficult journey, full of trials and tests but God was present throughout that difficult time.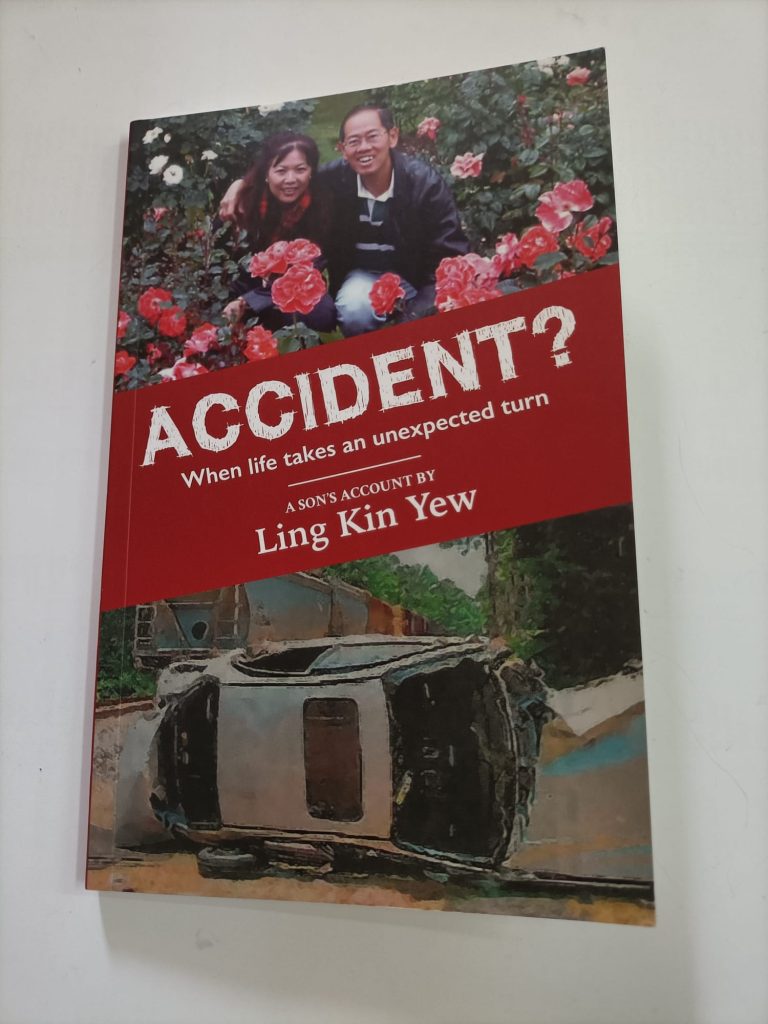 Following the sharing, Pastor Ling invited those who wanted prayer and deeper ministry to join Pastor Jeremy and a team in a separate room.
As the Bible says in Hebrews 4:16, we are to approach the throne of mercy and to lay our burdens down at the foot of the cross. Many participants went to the different parts of the Sanctuary for ministry by pastors, pastoral staff and trained intercessors, desiring the love and comfort that only Jesus could give them.
One objective of the TRAC Healing Ministry is to raise awareness that one can approach fellow brothers and sisters in Christ to minister and partner in times of struggle (as illustrated in James 5:14-16). On this very evening, TRAC intercessors responded to serve with Wesley pastors and pastoral staff and TRAC HIS counsellors, while many participants walked forward without inhibitions for prayers, patiently waiting their turn.
It was a night where the presence of the Holy Spirit ministered mightily.
A night where the community of the church stood as one body for one another.
Sharing From Participants
Caesiapea: The ambience was solemn until we started singing and worshipping God. The sermon was very down to earth and encouraging. The song lyrics "O let the Son of God enfold you, with His spirit and His love" kept ringing in my ears. The Spirit moved the hearts of people who were there, as there were tears in the eyes of those who went up for prayers.
Selah, as Pastor Ray said. It is by faith in God that we are healed. Throughout the Bible, we read "your faith has made you well". The words of knowledge by Pastor Ling were specific as he addressed the audience. God used Him to reach out to the people in the Sanctuary.
R. Goh: The Holy Spirit's palpable presence was hovering in the Sanctuary. The peace of God was present as the service flowed. The crowd streamed in slowly when the service started and many stayed on till the end of the service just basking in the ministering presence of the Lord.
Wai Cheng: I am grateful and thankful to God for forgiving me, and to Pastor Adrian who prayed for me during the service. I was grieving over my father's death as I missed him. I was also feeling guilty for not caring for my dad when he was ill. Pastor Adrian patiently led me to forgive myself and receive God's forgiveness and to let go of my dad to Jesus. I felt peace in my heart as my dad is now in a better place with God, and Pastor Adrian reminded me that God is my Abba father who will take care of me.
Andre: I was healed from shoulder pain immediately following prayers by Pastor Ben.
Judy: Throughout the service I felt grateful for God's faithfulness. I thank God I managed to walk through the drizzle from YWCA to church without any mishap despite a weakened spine. While waiting for the service to start, I was happy to meet a friend who prayed for me. God blessed me with a ride home after the service from my SG leader as it was still drizzling.
Kim Choo: My husband did not experience any physical changes, but I know that the Lord heard my prayers as his dedicated praying wife.
Footnotes
*TRAC Healing Ministry is a ministry of TRAC LEAD (Lay Equipping and Development) Singapore and was inaugurated on 8 September 2014. LEAD includes ministries such as TRAC Prophetic, Intercessors, Healing Inmost Spirit (HIS), Spiritual formation, Methodism and Migrant Outreach.
Read also: Wesley Day of Prayer