A 'Clementation'
I was 11 years old when I received Christ as a second-generation Christian in the family. The Boys' Brigade (BB) officer who shared the gospel with me told me that as we become Christians, we will experience a new life. God will help us love what He loves and hate what He hates. And because God hates sin, we are to change our ways in this new life and live according to God's ways.
The novelty of a renewed relationship with the creator of heaven and earth would last for a couple of years after. And on hindsight, I would say by any standards, the BB officers who mentored me have done a great job following up and keeping me close to God. However, as I transitioned into secondary school, the old 'me' started creeping back and the new 'me' was stumbling over and over.
I learnt later in life that I'm not alone. There have been many who struggled to keep their walk in the 'narrow' way. Our exposure to the world and life in the flesh taunt us and pull us in their direction. We must deal with the falleness around us, especially in this digital age, where there are so many accessible avenues to tempt us to fall into sin (even with the availability of screen-timing restrictions and internet filters to limit use) . Soon, we would feel that perhaps our church is not helping in our walk with God. The fact is that the world around us remains unchanged, even while we experience our personal salvation and renewal from time to time. Apostle Paul puts it this way in his letter to the Romans:
For I know that good itself does not dwell in me, that is, in my sinful nature. For I have the desire to do what is good, but I cannot carry it out. For I do not do the good I want to do, but the evil I do not want to do—this I keep on doing. Now if I do what I do not want to do, it is no longer I who do it, but it is sin living in me that does it (Rom 7:18-20).
Between the battles that rage within our flesh and the fallen world, is it possible to live a sanctified life? This is often my wrestling with the Lord, which has led to a personal blog called Clementations, as I seek to love the Lord and lead a life that is pleasing to Him. And while I confess that I still have more bad days than good ones, it is more often than not because of my own definition of goodness. There is a greater hope that sets us free to live a life sanctified, because it is God's will for us. Apostle Paul tells us in 1 Thessalonians 4:3-5:
It is God's will that you should be sanctified: that you should avoid sexual immorality; that each of you should learn to control your own body in a way that is holy and honourable, not in passionate lust like the pagans, who do not know God.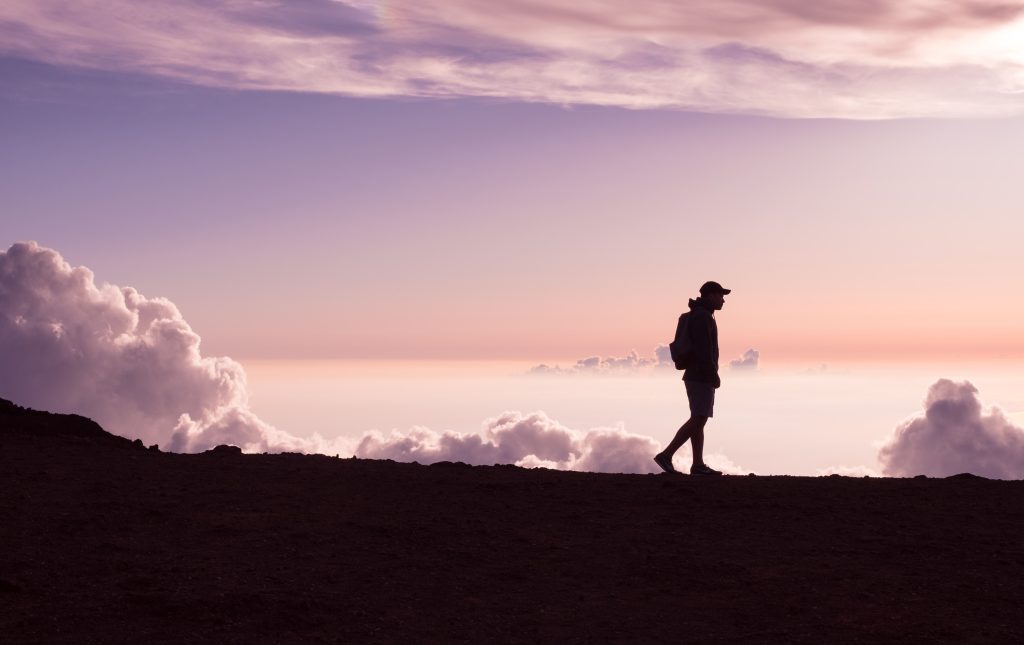 Sanctification — God's Will for Our Life
To be sanctified is to be made holy or set apart to be God's people. And I take comfort knowing that it is in God's will for us to know Him and be sanctified to be His people. And so, in keeping our eyes in the right direction, knowing that it is God's will for us to be sanctified in Christ as God's people, how do we know we are living sanctified lives for the Lord? How do I know that I am walking right in Him?
First, I call to mind that sanctification is God's work through the Holy Spirit. On many of the bad days, I have felt defeated in my daily walk even though I might be serving actively in church ministry. We end up being disappointed in God because we feel that our efforts and sacrifices in life and ministry are not keeping us strong in the faith. However, when we gave our lives to the lordship of Christ, we have received the Holy Spirit that flows within us like rivers of living water (John 7:38).
Paul tells us in Romans 8:5 that "those who live according to the flesh have their minds set on what the flesh desires; but those who live in accordance with the Spirit have their minds set on what the Spirit desires." As we surrender ourselves to the Spirit's work of sanctification, the spiritual work of transformation is taking place, so that we will be able to test and approve what God's will is — His good, pleasing and perfect will for our lives (Romans 12:2).
My usual entries in Clementations are about my awareness of the Spirit's work within me in dealing with difficult people or circumstances. Do I recognise the fruit of the spirit that is growing within by the power of the Holy Spirit? All the traits of the fruit of the Spirit are outward characteristics of God's working from the inside out, so that we may abound in hope that God is at work (Romans 15:13).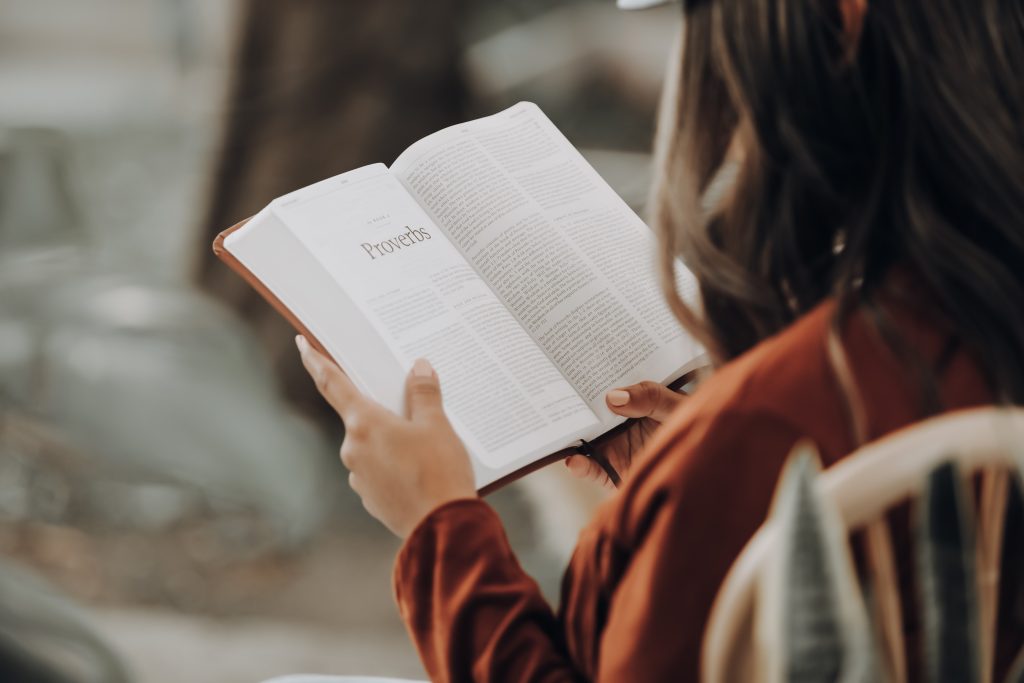 God's Word — the Only Way
Second, I acknowledge and grow in God's Word as the only way and truth that guides my path. The book of Psalms opens with a picture of a blessed man of God. The psalmist tells us in Psalm 1:1-2 that "Blessed is the one who does not walk in step with the wicked or stand in the way that sinners take or sit in the company of mockers, but whose delight is in the law of the Lord, and who meditates on his law day and night."
Between the battle of the flesh and the fallen world, I have found comfort in submitting to God's Word as the only truth and foundation of life that God has intended it to be. We cannot choose to live right for the Lord if we do not follow what God has revealed. Our delight is walking both in Spirit and in the truth of God's Word. And that is our proper worship before a holy God. Apostle Paul emphasised God's Word in training us in righteousness so that we may be thoroughly equipped for every good work (2 Timothy 3:16-17).
I have often been encouraged by conversations that are intentionally spiritual in nature. Being in a 3-2-1 group (3 people, 2 hours, once a month) in the year of Intentional Discipleship helps us to be engaged in God's Word in an organic yet safe space. Are you in one?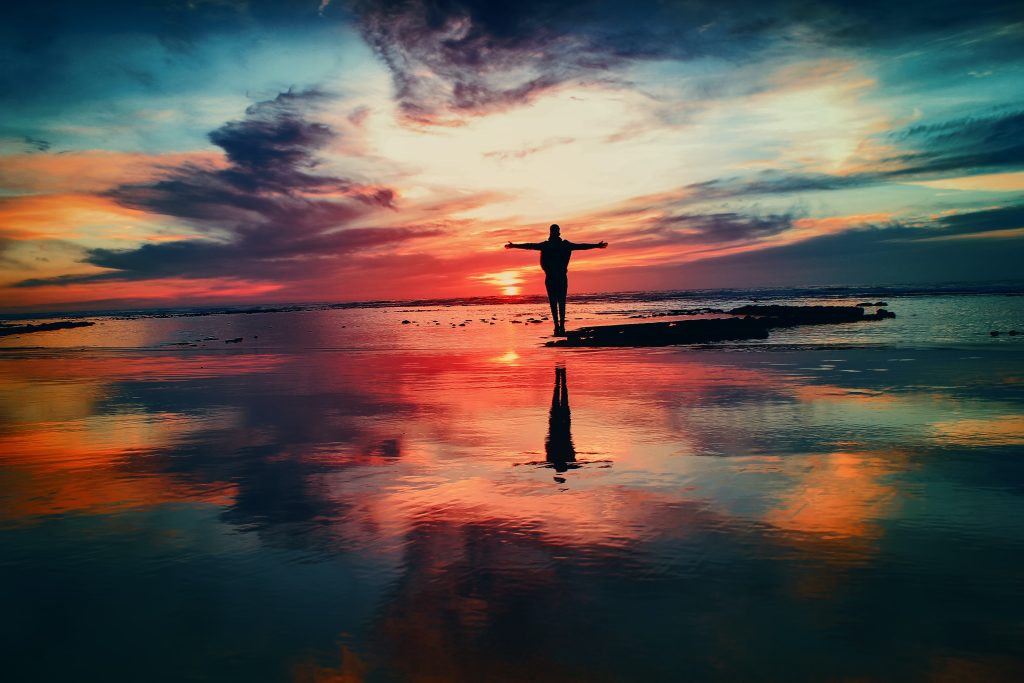 A Greater Surrenderance
Lastly, I capture every opportunity to reflect upon a greater surrenderance in life and ministry. The song, Sovereign Over Us represents well my surrendering before the Lord in seasons where sorrow, tears, pain and fear often push us away from the presence of God, rather than in His direction where we might find refuge. We do not recognise God's means of grace in the hurting, which exposes our lack of an understanding of theology in spiritual growth and discipleship. A gospel that emphasises worldly prosperity does not help one to decrease and God to increase; in fact, it is like having the gospel fit our wants and pandering.
To obey through the hurting requires us to truly deny our 'self' and repent of our self-righteousness or any barriers that might push us away from God. Seeking a greater surrenderance is simply declaring that we love God more than we love ourselves and hating what God hates of sin in this fallen world.
Being able to live a sanctified life is being able to reflect Christ in all that we do outwardly, and to experience God's presence inwardly, both in good and bad times; it is the acknowledgement that God through His Spirit is constantly working in us, and His plans are for our good, even if it means persevering through our darkest times. Our pursuit of a greater surrenderance in every season and circumstance allows for supernatural sanctity through the Spirit and declares that Christ is indeed our all in all. May the Lord help us to always choose to trust in His sovereignty over our lives because of the unchanging nature of His perfect love demonstrated in Christ Jesus and on the cross of Calvary.
---
Read also: Rooting for Our Next Generation to Press on in Christ