"I grew up in a loving Christian home," said Carolyn Ong, 21, currently a first-year National University of Singapore (NUS) undergraduate and a volunteer serving at the youth services on Saturdays at Wesley Methodist Church.
"My parents are faithful Christian parents who took my two brothers and me to Church every Sunday."
"But when I was younger, I would just go along with my family to Church every Sunday morning and did not feel very connected to my faith."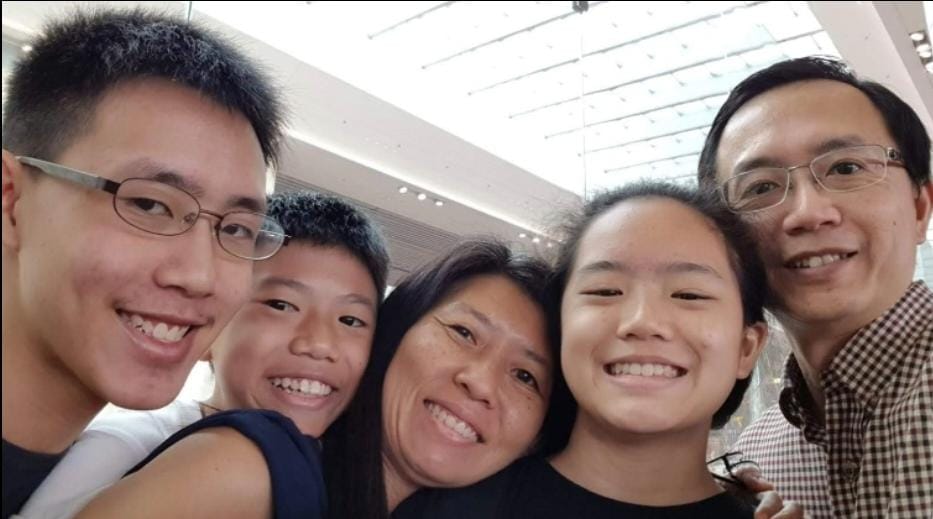 Might this sound familiar to you? Carolyn's testimony is a familiar recurring narrative in many second-generation Christian families today.
Carolyn's testimony is also about how she eventually experienced the Lord personally and had a breakthrough in her spiritual journey.
A Hustle Culture
Growing up, Carolyn was just like any typical Singaporean student who would try to do her best at school: "From a young age, I felt I had a lot of pressure to do well in academics and my CCA."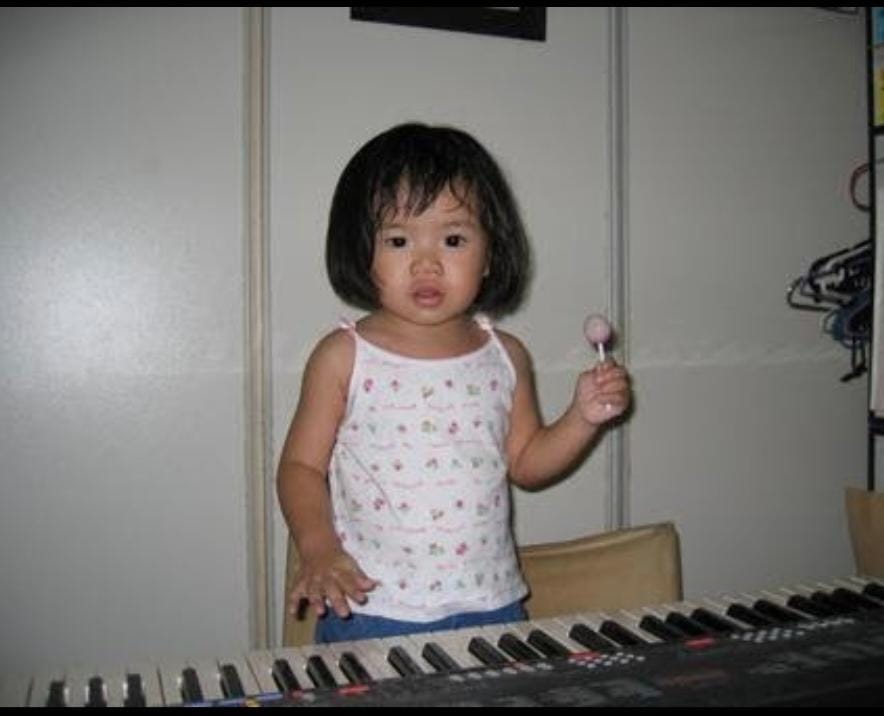 Since she entered primary one, Carolyn was mindful that she had to behave well and not get into any trouble in school as Carolyn's mother is reaching P.E. in the primary school she studied in: "Having a mother who is a teacher in the school I studied in has its perks. I knew my mother was always there if I needed her. But there was also the downside," said Carolyn. "Besides the fact that my mother knew all my teachers, I also felt I should not let my mom down and there was some pressure."
Chapel servicel in school was boring to her. Like many of her friends, she would either be whispering to her friends or falling asleep during the service.
Carolyn was really modest about herself: "Academics-wise, I would just say I am an average student."
But being in one of the top girls' schools in Singapore, she constantly felt the push to excel: "It is also in me to push myself hard." So driven was Carolyn she had also made it to the school squash team. "Life was just school work, squash, and more school work."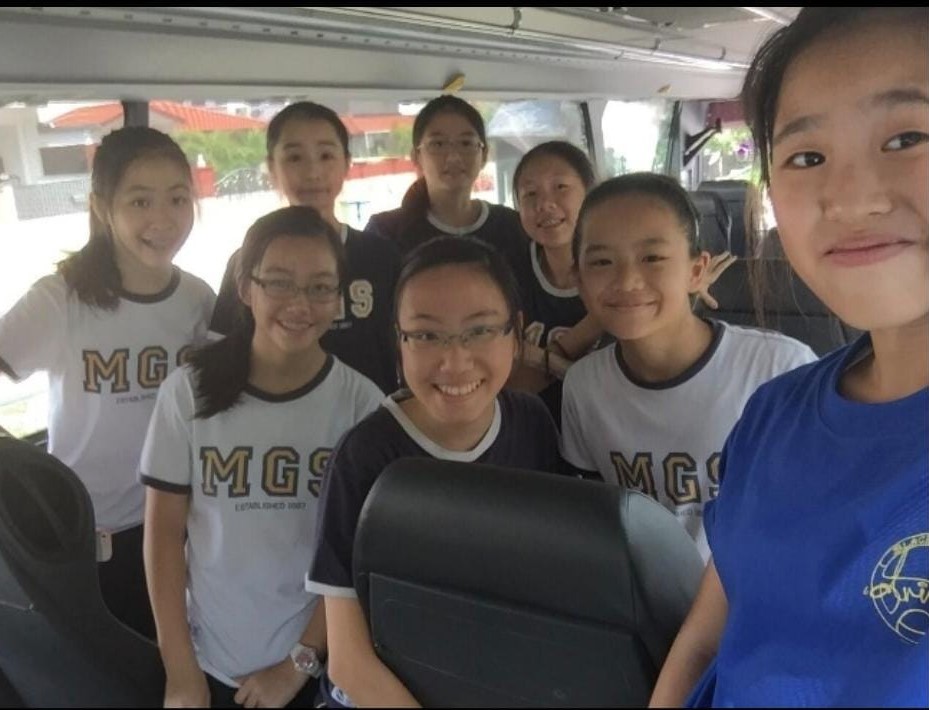 "And there was social media which also adds on to the hustle culture. I just felt I have to constantly work hard until I hit my goals. And there were other things like the way a teenager is expected to dress or look a certain way. It was harsh."
When asked about the meaning of the hustle culture, Carolyn explained: "It is a lifestyle where work and achievements have become such a priority that other aspects of life like hobbies, family-time, spiritual life, and self-care often become neglected or non-existent."
"I constantly have self-doubts and I felt I could not measure up."
"In school, I was not only expected to do well academically, but we were also strongly encouraged to take up leadership positions and do internships too to pad our resume."
Like many young people today, the pressure was real in Carolyn's life from a very young age.
The Breakthrough
Despite all the academic and social pressures, Carolyn is a bright and diligent student who managed to cruise through her younger days.
But she did not make any serious attempt to ask questions about her faith or to look deeper: "I was simply not very interested," said Carolyn who eventually took up an internship at Wesley Methodist Church in April 2021.
How did the breakthrough come about?
A five-month respite after Carolyn's O-levels led her to explore Christianity more earnestly: "God is gracious and He knew I was hungering for something deeper and more meaningful in my life. He led me back to Him in an unexpected way."
By then, Carolyn had tried to fill her life with different things such as binge-watching Netflix, working part-time, and hanging out with friends to talk about life: "I felt myself going into a spiritual desert because no amount of reading, sleeping or binge-watching could satisfy me during those months."
"I decided to give the Sunday youth worship services another shot out of boredom. Nothing big happened and there was not a big miracle or something. It just happened gradually over time, and this time, it just felt different. The services made me feel more refreshed and rejuvenated. It was strange because I had never felt that way before."
Before that, Carolyn had never looked forward to going to church in the 16 years of her life: "Just like that, God stirred in me and made me realise that He is the only one who could fill that emptiness in my heart and satisfy me more than the worldly things I pursued."
When God calls, there is no turning back. He simply sets things in motion for Carolyn.
"The first invitation came when my friend encouraged me to join the Creative Arts sub-ministry since I am always interested in visual arts, especially in design and drawing. I had also not been to church camp for a few years but the same month I joined the creative arts sub-ministry, I decided to go for the church camp with the sole intention of passing time."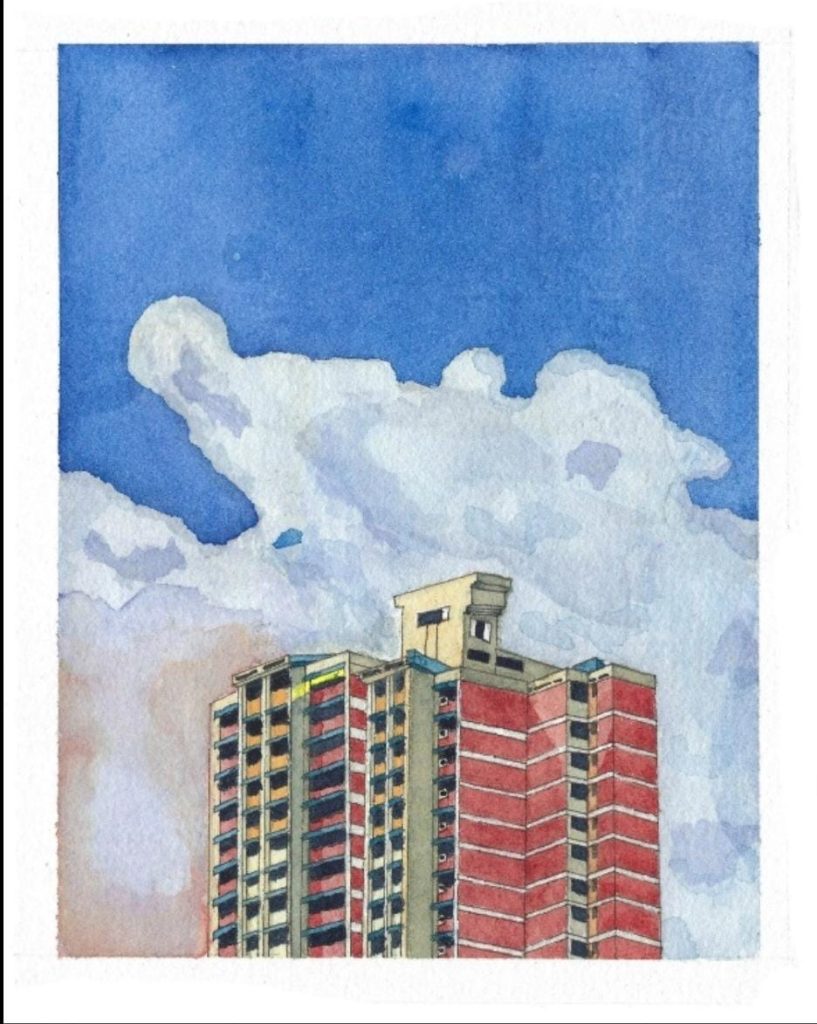 "God also met me at the Wesley church camp."
Church camp that year became the turning point in Carolyn's life. She stepped out of the spiritual desert she was in and set foot on a transformative journey when the three-day camp ended. Pursuing Christ was now the focal point of Carolyn's life.
After the Spiritual Desert
"I intentionally sought out a Christian community to grow with in Poly," said Carolyn, who went on to become one of the leaders in the Christian fellowship at her polytechnic, besides also serving in Wesley's creative arts and youth service sub ministries.
Being out of the spiritual desert did not mean that Carolyn's life was "hunky-dory" at Poly though: "I still had expectations of what people and I have of myself. I still struggled with my self-identity and self-worth. I was anxious all the time and kept telling myself I could not do certain things."
But the difference became apparent to Carolyn in 2019 and her all-time favourite verse is Philippians 4:6-7: "I could surrender to God my anxiety and expectation issues. I know He is faithful and He will come and help me fill the gaps in my life."
"I no longer only use worldly success to define myself. My identity is in the Lord."
Looking out for her Peers
Having gone through her own encounter with the Lord, Carolyn has stepped up in her faith and she is especially keen to share the hope she has with her peers.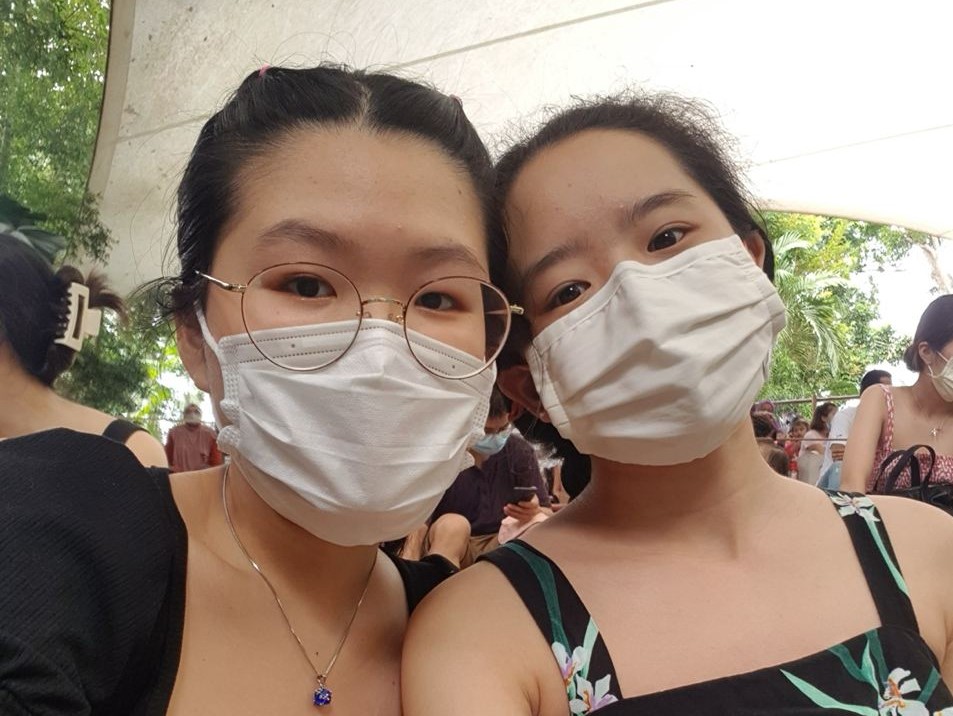 Sarah Fok, a close friend of Carolyn, since they were in the same small group "Fireflies" when they were in secondary one, described Carolyn as a loyal friend, and a person who would always show concern to people around her: "Carolyn is a friend who is always there to guide and help her friends no matter how busy she is. She has helped me take steps to be more intentional with my relationship with God. She was the one who introduced me to Christian communities in and outside of the church to grow my faith."
In 2020, after she completed her Poly studies, Carolyn did not jump onto the corporate internship wagon like many of her peers. Instead, she chose to intern with the Communications and Youth ministries at Wesley Methodist Church. The internship at Wesley was an eye-opening experience for her. She did not expect the number of people who labour hard "behind the scenes" in a Church and the experience showed her "the vast amount of ministry work and prayers that go on in a Church." After her internship, Carolyn continues to serve actively in the youth ministry at Wesley, serving in the video and audio-visual team as well as in the creative arts ministry.
Today, Carolyn is an undergraduate majoring in life sciences. She has always been keen to know more about the ways science and faith converge and hopes to be able to use what she learns to tell her peers more about how faith can meet science.
When asked what she would tell her younger self 10 years ago, Carolyn replied without missing a beat: "I would tell myself that I did not have to struggle all by myself. Make space in your life for Jesus to come in and help you shoulder all that expectations, pressure, and burden."
"I would tell my younger self I am precious in the Lord."
Read also: From Preaching Christ to Teaching Calculus
If you would like to find out more about the Wesley Youth services or its activities, please reach out to us at ymstaff@wesleymc.org.
If you would like to serve in the Wesley Youth Ministry, you may find out more about us at: https://wesley.sg/youthvolunteer.
Do you have an interesting story or testimony to share with us at Wesley TIDINGS? If you do, we would like to hear from you. Please email us at tidings@wesleymc.org