Sawasdee kap Singapore! Many of us would be familiar with the Thai greeting of 'Hello'.
It was a welcoming sound, hearing the friendly greeting from a group of six youths from Little Candles Methodist Church, Phrao, Chiang Mai, Thailand, who visited Wesley's various youth ministries from 22 – 24 July 2022. Aged between 17 and 24 years old, they were accompanied by Pastor Daniel Loo, Pastor-in-Charge of Little Candles Methodist Church (LCMC), which is supported by Wesley Missions.
Fresh Perspectives and Exposure
The aim of the trip was for the youths to gain ministry exposure in Singapore, through three Wesley youth programmes — Wesley Youth Centre, Youth Ministry and Children's Ministry.
Engaging with Wesley's youth programmes would allow the Thai youths to get to know more about the Singapore culture and help to strengthen the engagement and partnership between both ministry groups. It was also an opportunity for the Thai youths to gain insights about ministries outside of Thailand, and gain fresh perspectives and confidence to lead their own ministries back home.
The Thai group also organised Thai cultural outreach activities, like Thai dance performances, giving testimonies, assisting in community outreach programmes and sharing with the Wesley youths. This helped raise missions awareness among the Wesley community.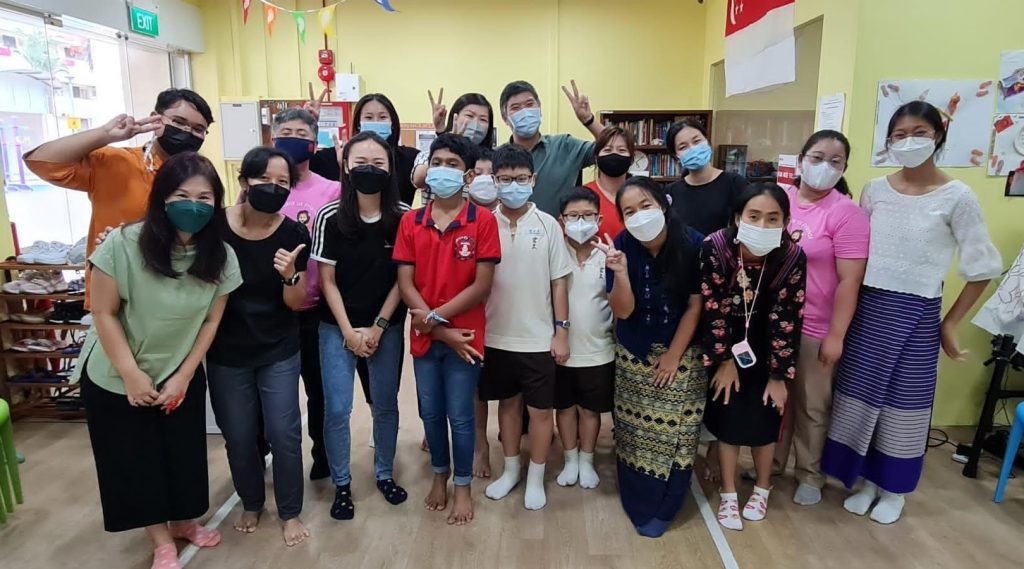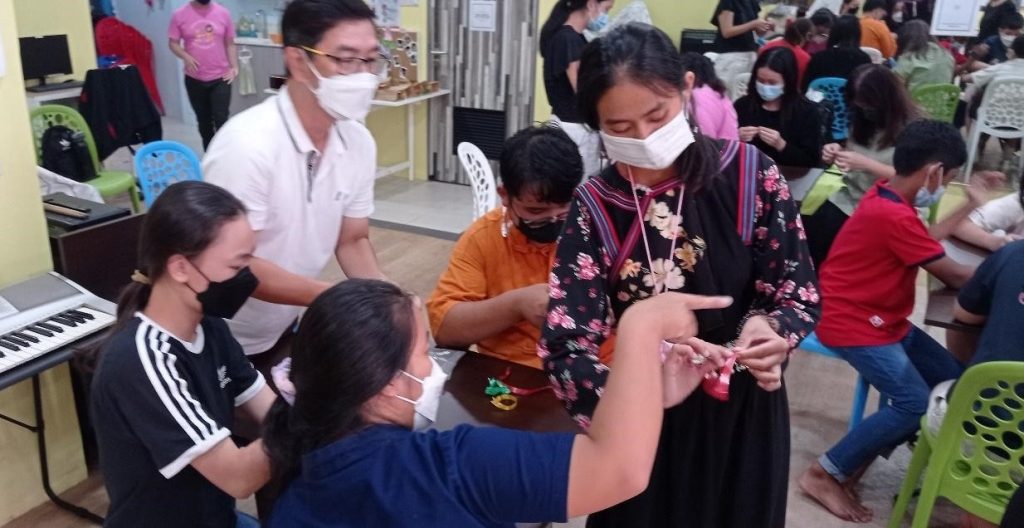 During the Youth Ministry service on 23 July 2022, one of the youths, Aom, 18, shared his experience: "Before joining Little Candles, I was unhappy and fearful of life. After joining, I got to know the message of Jesus and God, and it really touched my heart. I decided to find out more about the teachings from the pastor. I am thankful for the opportunities that Little Candles has offered and hope to be able to share more by faith with fellow youths in Phrao."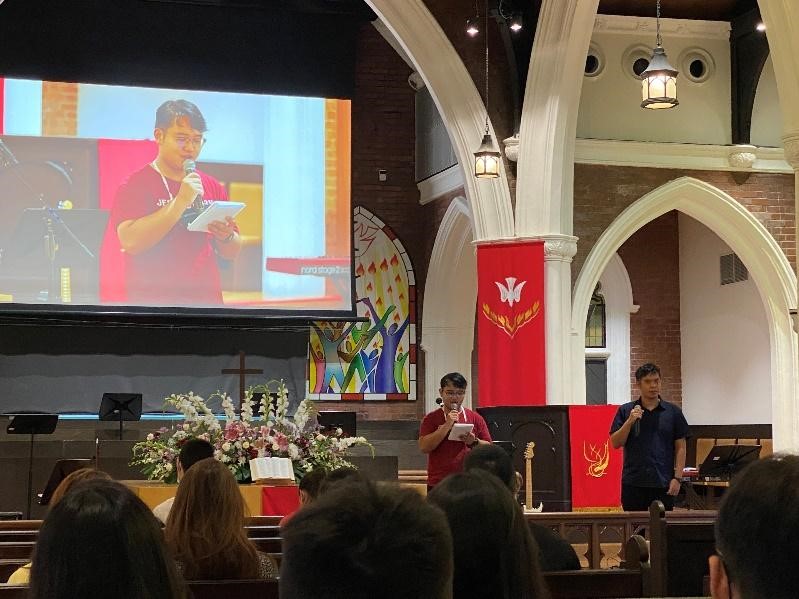 A Light of Hope
LCMC is part of Little Candles Ministry. Little Candles joined the Methodist Missions Society of Singapore (MMS) in 2016. The ministry aims to reach the community of Phrao with the message of God's love through education platforms like schools, nurseries, fellowship and church.
Little Candles is now building a primary school, which is to be ready in May 2023, under the sponsorship and ownership of MMS. This is a great testament of how a ministry grew from a small project of an after-school tuition programme, to more formal education platforms, and outreach and fellowship programmes to the wider community.
Missions Beyond Our Shores
Pastor Daniel Loo, who leads Little Candles and is a career missionary at MMS, said, "Thanks to the support of Wesley and MMS, Little Candles has progressed significantly. We hope that Wesleyans can see how their efforts and opportunities to serve in missions have helped future generations of Thais better understand and appreciate the Christian faith."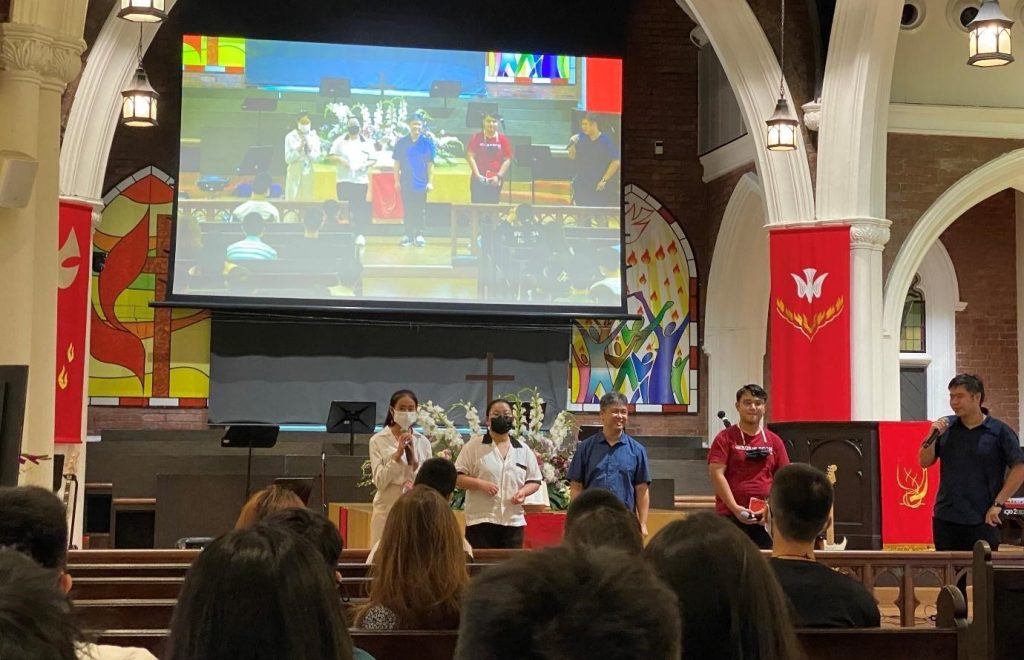 Little Candles warmly welcomes Wesleyans to visit Little Candles for skills sharing or teaching initiatives. Volunteers are also needed to help with the opening of the primary school in May 2023.
For more information on Little Candles, visit www.littlecandles.org
For more enquiries on missions, please contact Michael Chan at michaelc@wesleymc.org
Read also: Go! Make Disciples of All Nations; Over Zoom, a Missions Project Teaching English Continues