After a three-year COVID-induced gap, Wesley Befrienders to Older Persons Ministry (WBOP) was able to resume our annual evangelistic Christmas celebration for Berseh and Indus clients on 10 December 2022 at Holiday Inn Atrium Hotel with the theme: Faith, Hope, Love.
On that day, many of our clients arrived early at the meeting points, eagerly anticipating the start of the event. Volunteers were already enthusiastically preparing the venue and completing other logistical matters from earlier in the day. Attendance was about 100 people, around half of whom were our clients and the rest were our volunteers.
The programme started with a lively sing-along session led by Creative Expression Ministry (CEM). The audience actively participated in belting out Hokkien, Teochew, Cantonese and Mandarin songs. A bonus act was the duet between guest speaker Rev Dr Koh Nam Seng (one of the pioneers of the Xinyao movement back in the 1980s) and our Pastor-in-Charge Rev Raymond Fong.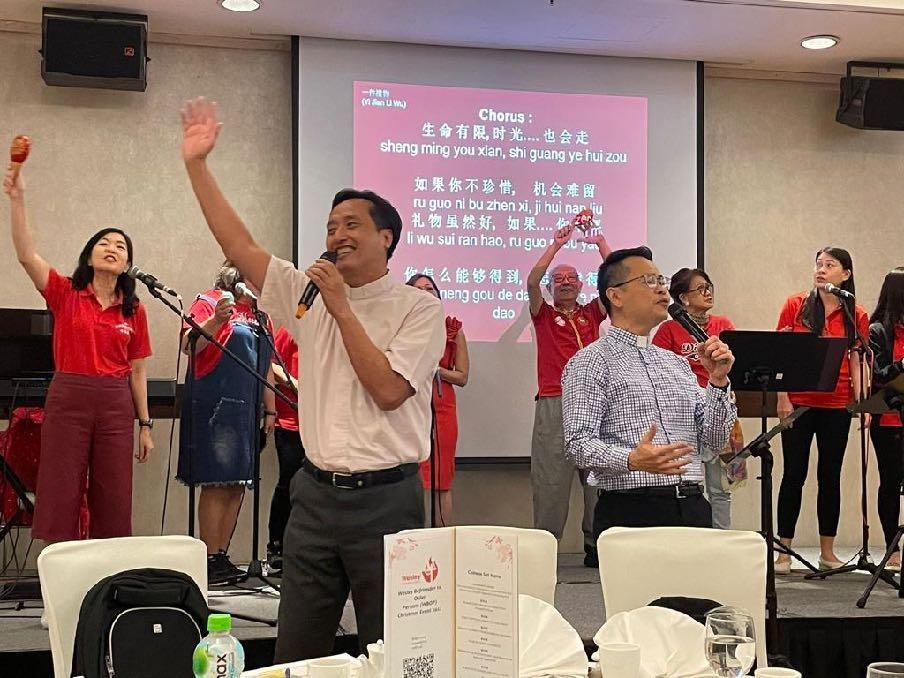 Following that, Rev Koh presented the message. He asked us, in the midst of the seasonal gaiety, what happened during the moments when we were alone after the festivities. Did we have faith, hope and love in our hearts? He beautifully wove in a few of his songs which addressed the topics of loneliness and second chances, and gave an invitation for the audience to accept the true gift of Christmas, which is our Lord Jesus Christ.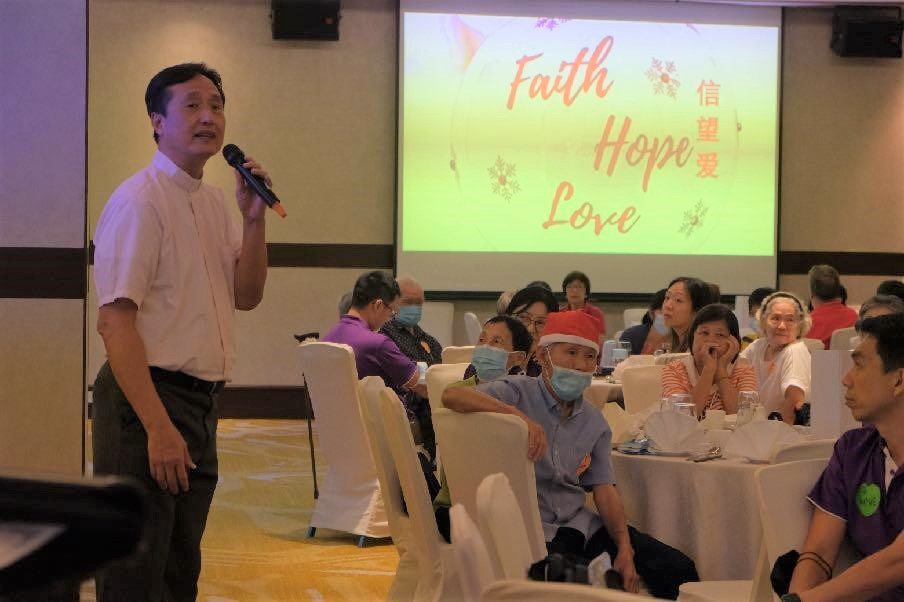 After the spiritual feeding, we were treated to an 8-course meal. Our clients commented that they enjoyed the food and the quality was better than previous years. Tree of Blessing (TOB) vouchers were distributed to our clients during the meal.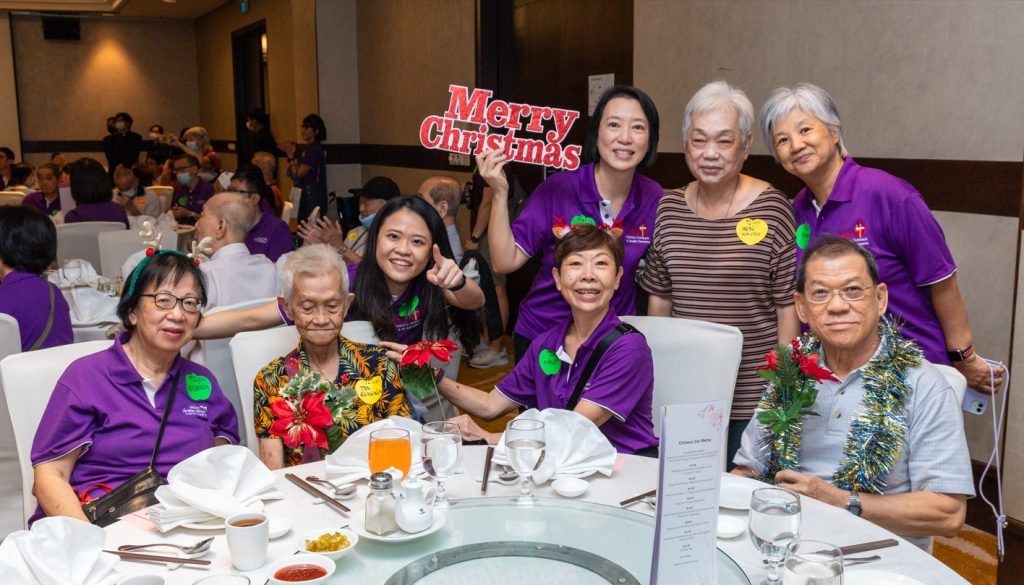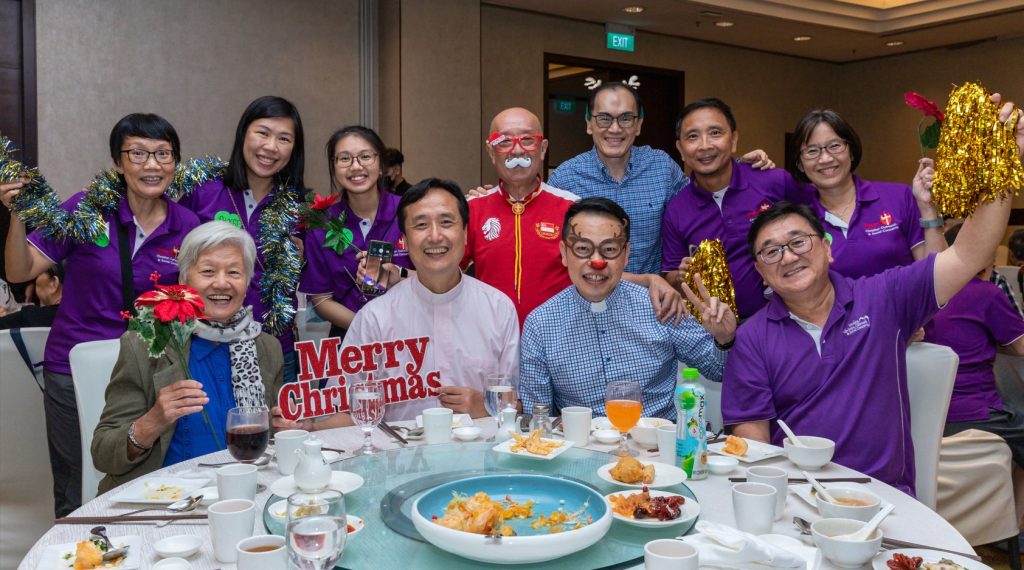 The last part of the programme was a coach ride to view the Christmas lights at Orchard Road. Traffic was heavy, but it provided more time to soak in the festive atmosphere and to share thoughts and responses from the event.
We thank God that a few clients have asked for prayer and expressed interest in baptism. Sincere thanks to the committee that planned this event and the volunteers who cheerfully gave of their time and talents to serve our elderly friends. To God be the Glory!
If anyone is interested to explore volunteering with WBOP and experiencing the joy of serving the elderly in our community, we welcome you to write to us at cosc@wesleymc.org
Read also: Festive Cheer back at Jalan Berseh