On 6 May 2023, we attended our first After Service Dinner (ASD) with Wesley Deaf Ministry (DeafMin). ASD is a monthly get-together for students and graduates of Sign Language courses to mingle with the deaf community from DeafMin. Having attended sign language lessons with DeafMin since the start of this year, this was an opportunity for us to practise and put to use what we had learnt thus far.
It was a nerve-wracking experience walking into a room full of people we could not communicate with in our usual manner of speech. Thankfully, the familiar faces of our Sign Language teachers gave us much peace and assurance.
Over dinner, we befriended people in DeafMin whom we saw every week in The Saturday Service but never had the chance to interact with.
We had a round of icebreakers to learn not only each other's names, but also our sign names. Sign names are nicknames for the Deaf, as it is way more efficient than finger-spelling their full names.
It was a great time of fellowship as we got to learn more about them, their work, and what they liked. For many of us, it was also the first time we had the opportunity to interact with the Deaf community, with ourselves as the minority group!
After dinner was when part 2 of the fun began! It was time for playing a Codenames, a board game!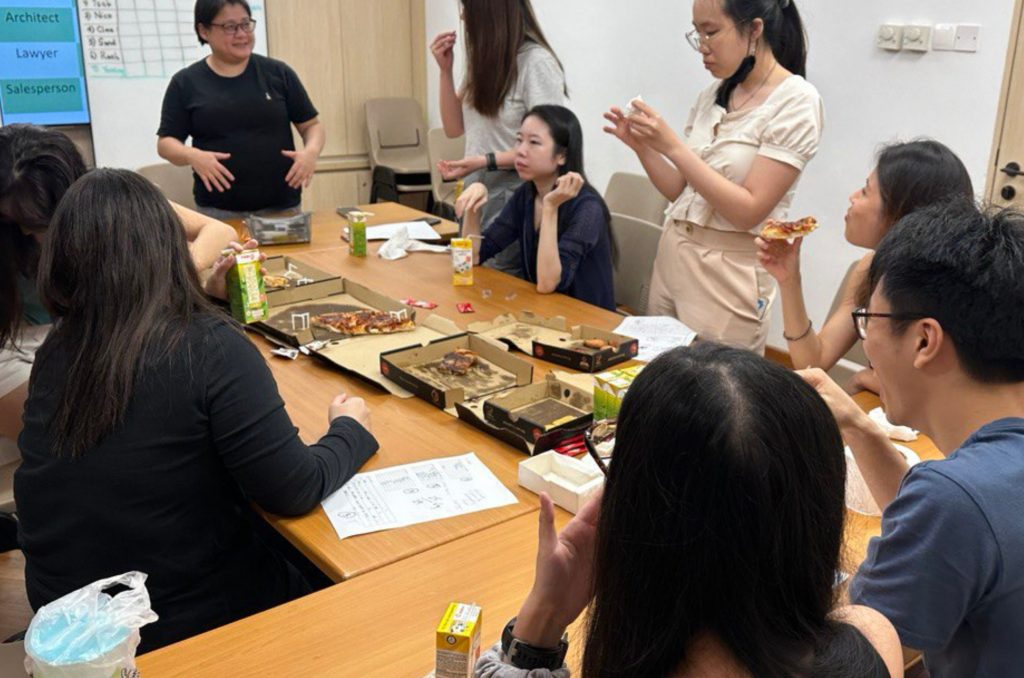 Stepping into a new community of wonderful, loving brothers and sisters was a great blessing. Even though we needed extra time to communicate, the Deaf patiently waited as we fumbled through our finger-spelling, confused the different signs and muddled through understanding what they were signing. They would slow down on their signs or even resort to finger-spelling to communicate with us. Some of them are even expert lip-readers (or telepathic) as they somehow made sense of what we tried to convey (terribly). As we became the minority in that community, the Deaf truly showed us what inclusivity, love and patience should look like. Love is patient, love is kind! (1 Corinthians 13:4) The Deaf were like that to us. As we move into the wider church community, we are inspired to extend the same kindness and love to those who feel oppressed and/or excluded.
Also extending our heartfelt thanks to the sign interpreters, Nicole and Joy, for patiently interpreting signs to us when we bombarded them with questions.
The Deaf and the sign interpreters Nicole and Joy taught us not only about love, but also inclusivity. God gave us different gifts, but we are ultimately all one in Christ Jesus (Galatians 3:28). It must have taken a great deal of patience and love to encourage and help us improve our signing. Instead of communicating amongst themselves which would have been much easier, they chose to include us and even shared inside jokes! It wasn't "us" and "them", but more of a "we". They reminded us of 1 Thessalonians 5:11 as they encouraged us and built us up.
We thank God for the DeafMin for an enjoyable night of fellowship and invaluable lessons on love and inclusivity. Thank God for new brothers and sisters in Christ! Together, we can build a more inclusive church community.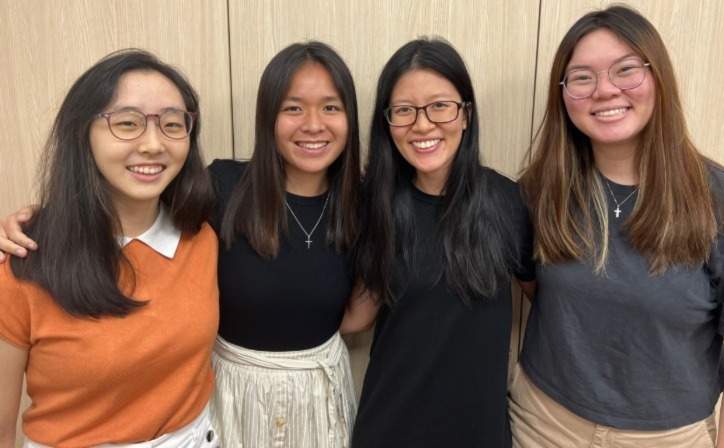 Read also: A 'Hort' Amazing Race
---